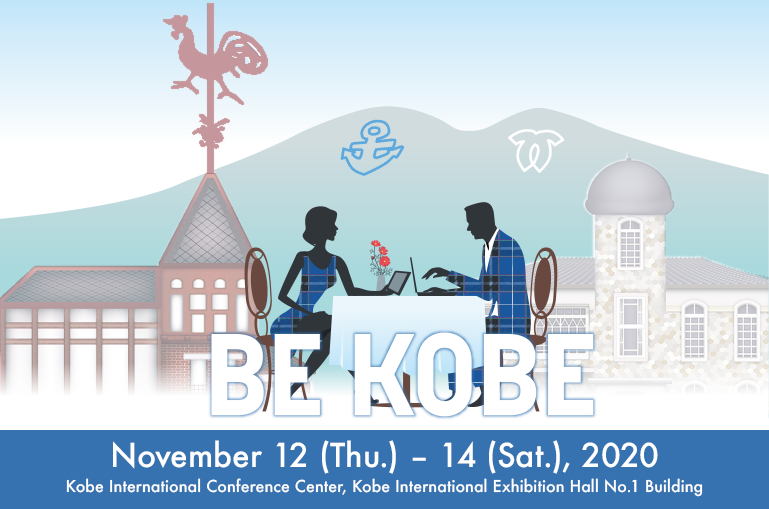 Closing Remarks-JSNM 2020 and JSNM 2020
November 15, 2020
We would like to express to you our profound gratitude for your participation and lecture in the60th Annual Scientific Meeting of the Japanese Society of Nuclear Medicine(JSNM 2020) and in the 40th Annual Meeting of the Japanese Society of Nuclear Medicine Technology(JSNMT2020) held in Kobe, Japan.
The annual scientific meeting was held in a hybrid mode this year, i.e. both on site and on the WEB, and more than 2200 people participated in either way. Although travel bans due to COVID-19 hindered many speakers from visiting the venue in person, especially from overseas, the attendees enjoyed virtual lectures by remote speakers followed by live discussion, which we believe was very fruitful and valuable. We really appreciate the cooperation of speakers, chairpersons and participants under such difficult situations.
We are all sure that you also enjoyed the session remotely and hope that JSNM-JSNMT2020 was fruitful and rewarding for you too.
Again, on behalf of the committee, we thank you for your contribution and very much look forward to another opportunity to work with you to deepen our friendship and international collaboration.
Faithfully yours,
Michio Senda, M.D., Ph.D.
Congress Chair of the 60th JSNM
Director of Molecular Imaging, Kobe City Medical Center General Hospital
Akio Nagaki, Ph.D.
Congress chair of the 40th JSNMT
Department of Radiological Technology, Kurashiki Central Hospital

| | |
| --- | --- |
| 2020/7/9 | Part of the venue has been changed to prevent the spread of COVID-19. |
| 2020/5/22 | 60JSNM:The deadline for abstract submission has been closed. |
| 2020/5/22 | 40JSNMT:The deadline for abstract submission has been closed. |
| 2020/4/28 | 60JSNM:The deadline for abstract submission has been extended to May 22(Fri), 2020. |
| 2020/4/28 | 40JSNMT:The deadline for abstract submission has been extended to May 22(Fri), 2020. |
| 2020/4/13 | 60JSNM:Abstract Submission has been started. |
| 2020/4/13 | 40JSNMT:Abstract Submission has been started. |
| 2019/11/21 | The 60th Annual Scientific Meeting of the Japanese Society of Nuclear Medicine / The 40th Annual Meeting of the Japanese Society of Nuclear Medicine Technology website has been opened. |