Welcome Greeting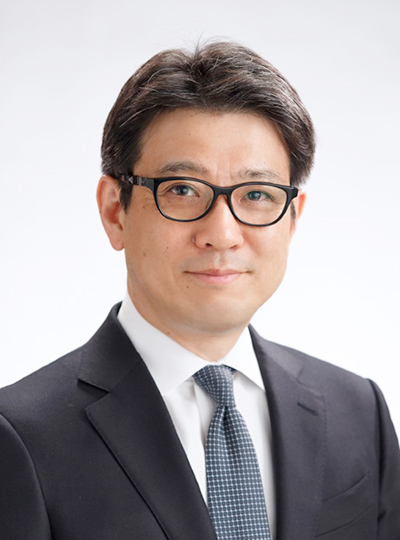 2023 the Japanese Society of Medical Oncology Annual Meeting (JSMO2023)
Congress President
Eishi Baba, M.D., Ph.D.
Professor, Department of Oncology and Social Medicine, Graduate School of Medical Sciences, Kyushu University
It is my pleasure to announce that 2023 the Japanese Society of Medical Oncology Annual Meeting (JSMO2023) will be held in a hybrid format at the Fukuoka International Congress Center and Marine Messe Fukuoka in Fukuoka City, Fukuoka Prefecture, on March 16 – 18, 2023.
The Japanese Society of Medical Oncology (JSMO) was officially established as an academic society in 2004 and held its first Annual Meeting in Fukuoka, Japan, under the supervision of the Congress President Dr. Nobuihiko Kuwano. The following main issues were addressed: uniform accessibility of cancer care in Japan, promotion of appropriately designed clinical research and elimination of drug lag, and training of specialized clinical oncologists who play a vital role in these areas. With all the participants taking part in discussions in a single large venue, this meeting was truly a starting point for the future of JSMO. For the last 20 years, cancer treatment in Japan and worldwide has undergone remarkable changes, and the Annual Meeting has evolved with these developments.
For the commemoration of the 20th anniversary of this meeting, the theme "Cancer, Science and Life" is selected to reflect upon the progress that has been achieved. Science-based knowledge is crucial in driving future advances in cancer care and helping patients lead satisfying and rewarding lives. We hope that this meeting will provide an opportunity to share and deepen our understanding of this commitment.
To this end, we eagerly await general abstracts on new breakthroughs that will overturn existing concepts, robust clinical research that will transform future practice, and basic and translational research that will form the basis for cancer care advancements. We also welcome reports of new findings derived from careful observations of daily practice and look forward to presentations from young members with innovative ideas. In addition, we will present abstracts covering a wide range of areas, including supportive care, physical and psychological support in palliative care, patient advocate development, and medical economics to make this forum in strong support of the lifestyles and lives of patients living with cancer through healthcare. In close collaboration with the Scientific Program Committee and the International Affairs Committee, the educational program will feature symposia in which the latest research findings on critical topics, including immunotherapy and cancer genomics, will be presented by Japanese and international researchers. Discussions among experts will deepen participants' understanding of these topics. Together with the Education Committee, we have also scheduled a program for young physicians aspiring to become cancer pharmacotherapy specialists.
We will actively support participants to ensure that this meeting becomes a focal point for communication and information exchange among researchers from overseas, particularly from Asia. We will further enhance the Patient Advocate Program to encourage patients to attend the meeting and deepen their understanding of the JSMO's goal of optimal cancer care.
Considering that the COVID-19 situation remains unpredictable, we are taking all possible infection control measures and making adequate preparations to hold the meeting in a hybrid format. It is our hope that many of you will gather to meet face to face and exchange views on the future of cancer care and medical oncology in Fukuoka in March, when the cherry blossoms are in bloom.
We appreciate your warm understanding and support and look forward to welcoming you in Fukuoka.
Secretary
Department of Oncology and Social Medicine,
Graduate School of Medical Sciences, Kyushu University
3-1-1, Maidashi, Higashi-ku, Fukuoka, 812-8582, JapanJapan
Congress Secretariat
Japan Convention Services, Inc.
Fukuoka Daido Seimei Bldg. 12-33, Nishinakasu, Chuoku,
Fukuoka, 810-0002, Japan
E-mail:
jsmo2023[A]convention[D]co[D]jp( Please change [A]to @ and [D] to . )