The Critical Role of the Pharmacist in Health Care
Michael Hogue, Pharm.D., FAPhA, FNAP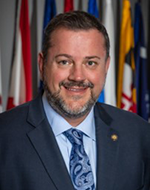 President (165th President)
American Pharmacists Association
Dean and Professor
Loma Linda University, School of Pharmacy
Dr. Hogue is nationally known for his expertise and work in immunizations/vaccines. In 2020 he was appointed by the Centers for Disease Control and Prevention to the Advisory Committee on Immunization Practices (ACIP) COVID-19 Vaccine Workgroup.
Leadership for pharmacists in inter-professional work
Vivian, Wing Yan, LEE, BSc, PharmD, BCPS (Added Qualification in Cardiology), SFHEA (UK)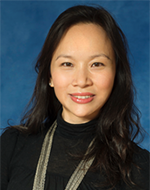 Associate Professor
Center for Learning Enhancement And Research (CLEAR), Chinese University of Hong Kong
Dr. Lee is a clinician-scientist of clinical pharmacy outcomes research in particular to chronic cardiology disease management utilizing the skills of clinical pharmacy, pharmacoeconomics, and interprofessional education to improve patient care.
Hospital Pharmacy: Current Status and Future Direction
Kenji Kihira
President
Japanese Society of Hospital Pharmacists
Community Pharmacy: Current Status and Future Direction
Nobuo Yamamoto
President
Japan Pharmaceutical Association
Communication skills in inter-professional collaboration
Kazuhiko Fujisaki
Professor
Medical Education Development Center, Gifu university