ACCP2022 in Nagoya was a great success.
Thank you for participating in the conference and for your great cooperation.
President of ACCP 2022 in Nagoya
Hiroyuki Kamei
Notice of change to online conference
The committee of ACCP2022 Nagoya has been preparing to hold the conference onsite. Given the uncertain future of the impact of COVID-19, however, we have decided to hold the conference online, via on-demand and live distribution in order to ensure the safety of all participants and the prevent of the spread of infection.
Details of the online format will be announced as soon as they are decided, but the secretariat will make every effort to ensure that the conference will be meaningful to everyone.
We sincerely apologize for any inconvenience and disappointment this may cause and ask for your understanding and cooperation.
President of ACCP 2022 in Nagoya
Hiroyuki Kamei
Web開催のお知らせ
ACCP2022 Nagoyaは、現地開催を予定して準備を進めて参りましたが、新型コロナウイルス感染症(COVID-19)の影響が先行き不透明な中、参加される皆様の安全と感染拡大防止を最優先に考え、オンデマンドおよびLive配信にて開催することに致しました。
詳細は決まり次第、順次ご案内して参りますが、皆様にとりまして有意義な学会となりますよう、事務局一同、鋭意準備を進めて参りたいと思います。
関係各位におかれましては急な変更となり大変ご迷惑をおかけ致しますが、 何卒、ご理解・ご協力を賜りますよう心よりお願い申し上げます。
ACCP 2022 in Nagoya
大会長 亀井 浩行
The Critical Role of the Pharmacist in Health Care
Michael Hogue, Pharm.D., FAPhA, FNAP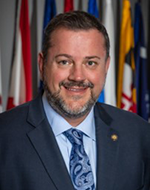 President (165th President)
American Pharmacists Association
Dean and Professor
Loma Linda University, School of Pharmacy
Dr. Hogue is nationally known for his expertise and work in immunizations/vaccines. In 2020 he was appointed by the Centers for Disease Control and Prevention to the Advisory Committee on Immunization Practices (ACIP) COVID-19 Vaccine Workgroup.
Special symposium Speaker
Fundamentals of Pharmacy Leadership: Building Trust
Yolanda R. Robles, RPh, PhD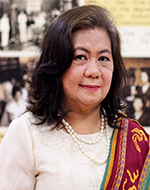 President (2021-2026)
The Federation of Asian Pharmaceutical Associations (FAPA)
Dr. Robles is the current president of the Federation of Asian Pharmaceutical Associations (2021-2026). She is a Professor and Former Dean of the University of the Philippines College of Pharmacy and is the Immediate Past President of the Philippine Pharmacists Association. She contributes to the profession in the areas of pharmacy research and extension services while teaching courses in Health Ethics and Pharmacy Leadership and Health Systems, among others.
Leadership for pharmacists in inter-professional work
Vivian, Wing Yan, LEE, BSc, PharmD, BCPS (Added Qualification in Cardiology), SFHEA (UK)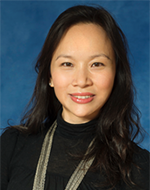 Associate Professor
Center for Learning Enhancement And Research (CLEAR), Chinese University of Hong Kong
Dr. Lee is a clinician-scientist of clinical pharmacy outcomes research in particular to chronic cardiology disease management utilizing the skills of clinical pharmacy, pharmacoeconomics, and interprofessional education to improve patient care.