What's this meeting about?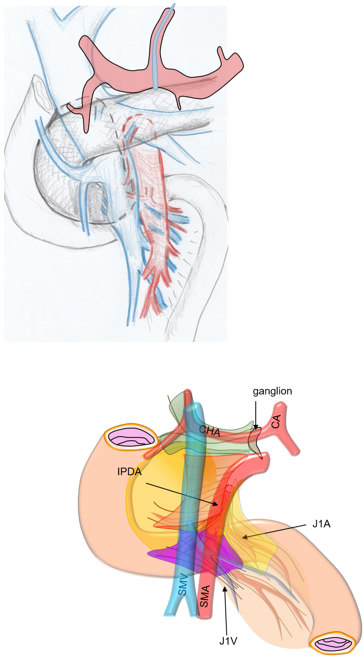 Minimally invasive hepato-biliary-pancreatic (:MI-HBP) has made huge progress of surgical view with high resolution and magnification of laparoscopic/robotic video scope. It has enabled us to recognize the important anatomical structures more precisely, and to use them as landmarks in HBP surgery.
We would like to validate the impact of this precision anatomy on surgical safety of MI-HBP surgery, however evidence for this field is still lacking.
Thus, it is important to organize the expert consensus meeting to collect the opinions from a wide range of laparoscopic and robotic international MI-HBP experts.
We will discuss and develop the recommendations on the useful approaches and anatomical landmarks for the safe MI-HBP surgery.
Faculty Members
| | |
| --- | --- |
| Principal Investigators: | Masafumi Nakamura, Go Wakabayashi |
| 32JSHBPS Congress Chairman: | Akihiko Tsuchida |
| Head of the Secretariat: | Yuichi Nagakawa |
| Steering Committee: | Minoru Tanabe, Takao Ohtsuka, Yuichi Nagakawa, Daisuke Ban |
Liver Expert Panel
International:
Domestic:
Moh'd Abu Hilal
Go Wakabayashi
Horacio Asbun
Atsushi Sugioka
Santiago López Ben
Minoru Tanabe
Giammauro Berardi
Hironori Kaneko
Albert Chan
Kiyoshi Hasegawa
Rawisak Chanwat
Etsuro Hatano
Kuo-Hsin Chen
Yoshihiro Sakamoto
Yajin Chen
Yutaro Kato
Daniel Cherqui
Osamu Itano
Tan To Cheung
Goro Honda
Ruben Ciria
Takeshi Aoki
David Fuks
Yuta Abe
David Geller
Naoto Gotohda
Ho-Seong Han
Tomoharu Yoshizumi
Ji Hoon Kim
Yukio Iwashita
Fernando Rotellar
Mamoru Morimoto
Kazuteru Monden
Pancreas Expert Panel
International:
Domestic:
Horacio Asbun
Masafumi Nakamura
Ugo Boggi
Yoshiharu Nakamura
Palanivelu Chinnusamy
Yuichi Nagakawa
Brian K.P. Goh
Takao Ohtsuka
Jin He
Kyoichi Takaori
Moh'd Abu Hilal
Goro Honda
Chang Moo Kang
Daisuke Ban
Michael L. Kendrick
Kohei Nakata
David Kooby
Jin-Young Jang
Rong Liu
Shailesh V. Shrikhande
Chung-Ngai Tang
Shin-E Wang
Christopher L. Wolfgang
Yoo-Seok Yoon
Anusak Yiengpruksawan
Expert Consensus
Experts formulate the recommendations of each clinical question(;CQ) about the approaches and anatomical landmarks for MI-HBP surgery based on research evidence and expert opinions. Experts vote, revise, and achieve an agreement on all the recommendations in advance of the meeting (Delphi method).
In this expert consensus meeting, experts will discuss on each CQ with audience, and audience vote and express agreement/disagreement on each recommendation after the presentations from experts.

Clinical Questions (Under Construction)
Program (Under Construction)
We Need Your Vote! (Under Construction)